Packing Services
Comprehensive Domestic & Commercial Removals Packing Services
Removals packing services for Homes and Businesses.
Inline Removals – Providing packing solutions to homes and businesses for over 30 years.
Trust the Packing Experts
Over 30 Years Experience
Inline Removals have been providing packing services to homes and business throughout London for over 30 years.
Fully Trained Staff
All of our staff members have undergone BAR training and our excellent in-house training follows British Association of Removals guidelines.
Top Quality Packing Materials
We use the most up to date packaging materials available, RB flute cartons, crates, anti-static bubble wrap and IT/ plasma screen covers.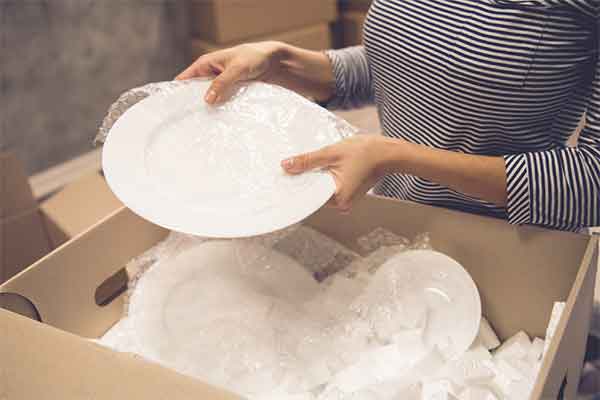 Choice of Packing Services
Fragile or full home movers pack – books, files, china, glass, clothes, linen, pictures, mirrors & small items and even your loft provided that your loft is fully boarded – you choose and we'll take care of it.
Prefer to pack yourself?
If you prefer to do the packing yourself then we can supply you with everything you'll need, including moving boxes, packing tissue, bubble wrap, garment wardrobe units and packing tape.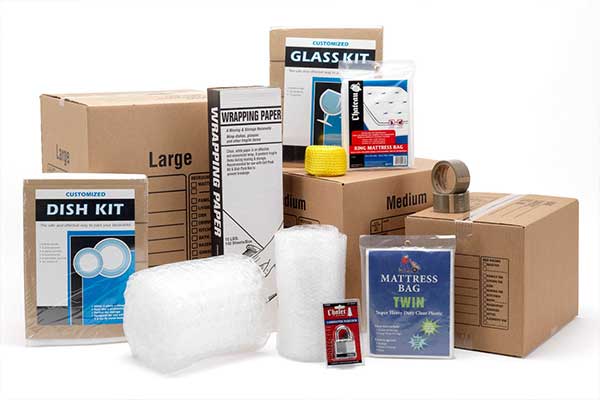 Packing Materials
Packing yourself? We can supply you with the right packing materials.
To complement our removals and packing service, we sell a selection of packaging materials. All materials are available to collect from our warehouse, although we can also deliver to your door for a small additional cost of £15.00 (depending on location). All prices exclude VAT.
Buy moving boxes. Tape. Wrapping paper. Bubble wrap, and more.
Buying the right packing materials will save you money in the end.
Order your Packing Materials
Choose from our range of packing materials, each of which are just right for moving home or office.
Small Boxes – for heavier items such as books
18″ x 18″ x 10″ double walled for strength
£15.00 per pack of 10
Standard Removal Boxes – for large light items
18″ x 18″ x 20″ | double walled for strength
£20.00 per pack of 10
White Wrapping Paper
500 sheets per ream
£15.00 per ream
Bubble Wrap – for packing fragile items
500mm x 100 metre rolls
£20.00 per roll
Wardrobe Carton – for hanging clothes
£10.00 each
Roll of Vinyl Tape
£1.00 per roll
CRATE HIRE
Packing yourself? Then consider crate hire.
We offer a wide range of packing crates including the new IT crate that is purpose-built for flat screen PC systems.
Inline Removals provide a wide range of crates for office moving,
A1 file crate,
CC1 computer crate,
P1 metre file crate
plus the new personal crate.
The crates we supply come with labels in seven colours, standard seals and security seals.
Purpose-built roll cages and anti-static computer bags are supplied for moving IT equipment internally without having to use the CC1 computer crate.
GUARANTEED: next day delivery and collection service anywhere in the UK!
If you require extended hire of your crates, we are happy to continue on a daily basis after the initial one week hire period.
OUR CHOICE OF CRATES FOR HIRE.
A1 File Crate
Built-in lid, tough, secure, weatherproof. Ideal for anything from paper to CDs
610 x 405 x 315mm.
P1 Super Crate
Ideal for lateral filing and bookshelves
1045 x 420 x 285mm.
Computer Crate
Holds your screens, the CPU, the keyboard and cables
740 x 480 x 480mm.
Computer Bags
Wrap and protect your IT equipment using our anti-static bubble wrap computer bags.
Security Seals
Keep those important documents secure – available in plain or in numbered sequence.
Labels.
For ease of identification, our labels are available in five colours.
Things to Remember when Packing.
Packing Tips
Never make the boxes so heavy that they cannot be lifted safely.
Check how heavy they are and fill the remaining space with light bulky items such as cushions or soft toys.
Bin bags are useful carriers for items such as bedding.
This helps when packing the van as they squash and fill any awkward gaps.
Choose your boxes wisely.
Small boxes should be used to pack books and heavy items. Generally, lighter items can be packed into our larger box.
Place knives and other sharp objects inside a metal container first. An old biscuit tin is ideal.
Label your boxes carefully.
Our boxes have a large area to clearly mark which room they should be moved to and to list the contents of the box. This is especially helpful if you are moving boxes into storage and need to find an item.
Inline Removals Testimonials from happy home removals customers
Your move is in safe hands with one of London's finest removals companies.

If your moving home or office always look for the badges of accreditation and membership
Reliable removals companies always have
the BAR badge of accreditation. Unreliable ones do not.
We are a member of the British Association of Removers (BAR) which means our customers can be sure that we deliver the highest standards demanded by the UK's leading removals Trade Association.
Contact Inline Removals Now!